Heart is a crystal,
preserve it!
Love is perfume,
spread it!
Feelings r like
fluid,flow it!
Friendship is just1
umbrella,Come
Lets Share it
Happy Friendship Day
Friendship Day SMS
Orkut Scraps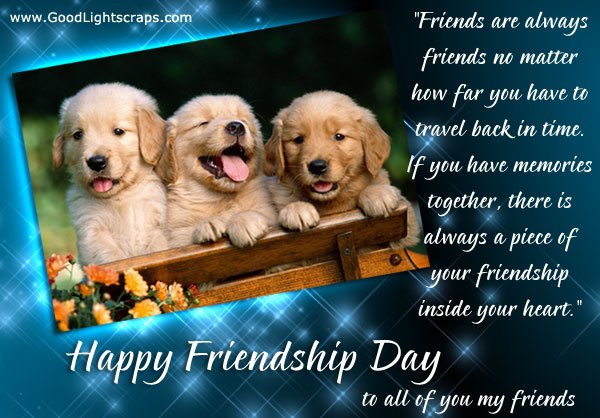 Friendship Memories – Happy Friendship Day

Hello,
My name is Miss Winnie Deng i saw your profile today at popcorn.oneindia.in and became interested in you,l will also like to know you the more, l want you to send an email to my email address so l can give you my picture
(winniedeng1@hotmail.com)
hai sanju............
orkut scraps www.orkutscraps.in
hi hw r u dong?